Looking for an easy-to-use flashlight app? Light is just that. Unlike most other flashlight apps, it's ad-free and just lights your way. Also, it comes without all sorts of features you never use.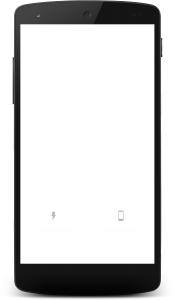 It DOES:
use your phone's camera light (flashlight)
offer a white screen mode
remember its last state
have a clean, easy-to-use UI
take up as little space on your device as possible
work on most devices, from Android 2.0 and up
It does NOT:
contain ads
contain links to my other apps or nagging about leaving reviews
request any other permissions than absolutely necessary
contain unnecessary features (like a blinking traffic light)
If you actually want any of those features, this isn't the app you're looking for.