Automagic task scheduling!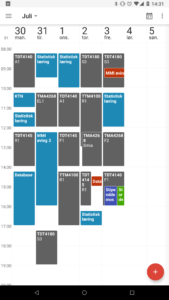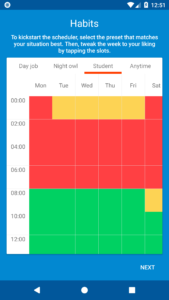 AutoScheduler helps you plan your week, so you can spend your time doing stuff that matters. Just tell us what you need to do, how long it's going to take and when it needs to be done. AutoScheduler takes care of finding a good time to work.
Your weekly schedule is always kept up-to-date and adapts to whatever happens in your life. AutoScheduler syncs with most calendar apps, so you can easily see how the week is going to be like. (Or just start working when we send you notifications…)
Everyone is a little different, so AutoScheduler needs some time to get to know you. Please be patient with it the first week or so. The more feedback you give, the faster it learns!

To try it out, head to Google Play. If you're just curious, read more about project's background (in Norwegian).